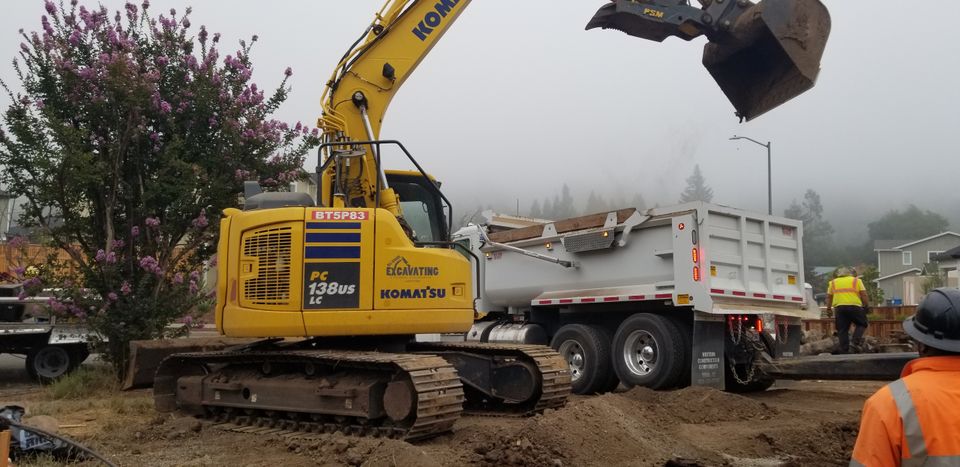 Specializing in excavation and grading, we offer a wide range of commercial and residential services.

​We value your time and consideration, and guarantee timely, professional work completed with exception quality.

Whether it be a tight access french drain, large scale home pad, pool excavation or commercial underground construction, we're here to get the job done.
Contact us today to make an appointment.
Drainage Improvements Landscape Removal Concrete & Paver Prep. Erosion Repair & Prevention Site Work Septic Excavation Grading Road Repair